International Master Annie Wang took some time away from her studies at the Massachusetts Institute of Technology (MIT) to give a lecture and exhibition at San Gabriel Valley Chess Club (SGVCC) on May 30, 2023. A local chess prodigy who grew up in nearby La Canada, she took on a strong field of 30 players, winning all but one game. Before the games, Annie gave a lecture where she highlighted a win against a Grandmaster and offered some helpful practical advice on facing stronger opponents. She also provided an interesting insight into how chess can help other activities, noting that chess teaches you to sit and problem solve, which has been a helpful skill in her computer science studies at MIT.
Due to the large number of players, the action at the boards went late into the night. At about 11:15 p.m. there were still twelve players battling it out, including some youngsters who had school the next day! So, a decision was made to have Annie finish those games with a chess clock where each side would have one minute with a two second increment. The result was a rather exciting finale as the spectators followed her from board to board as she took on the remaining players.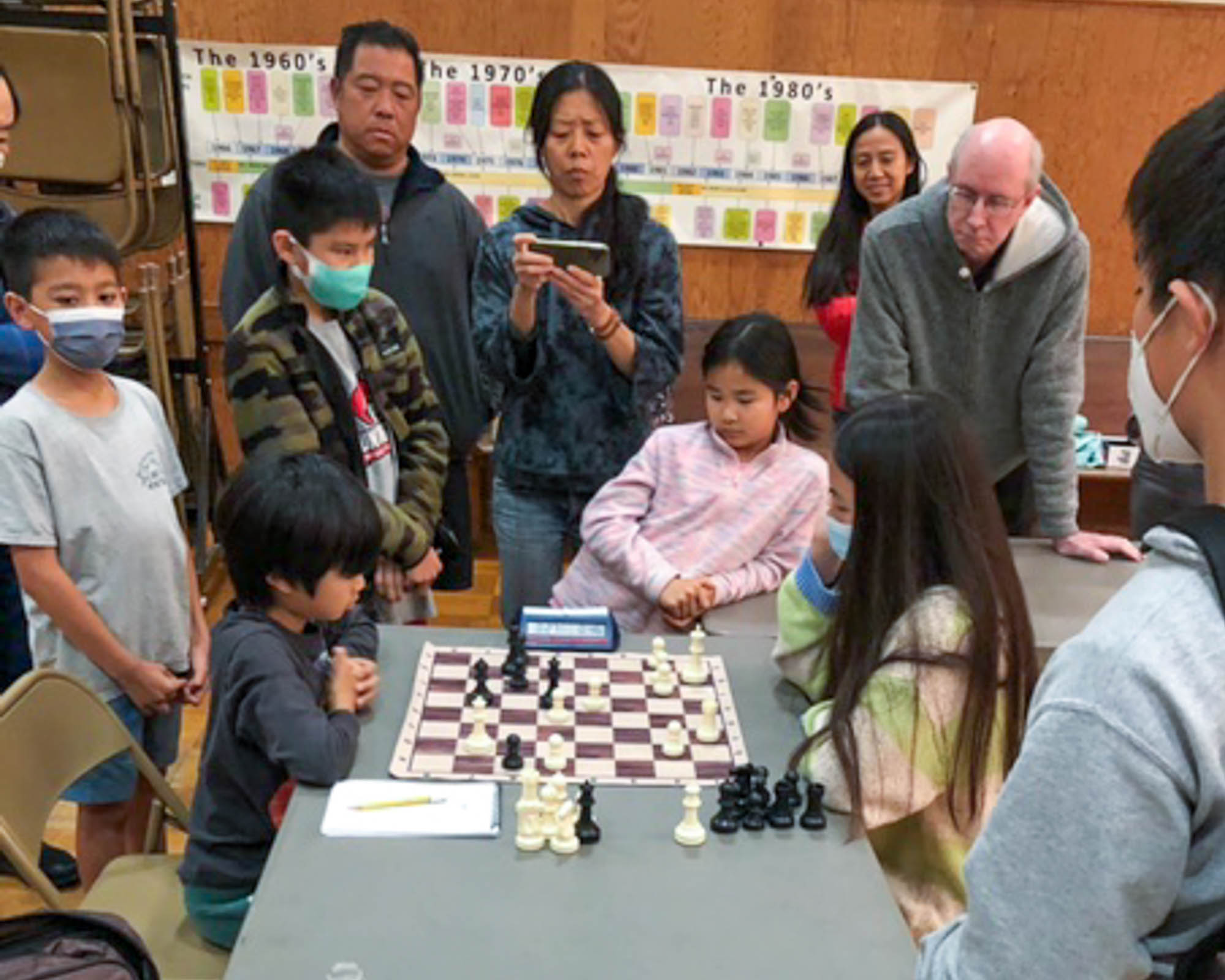 And so were we not only able to finish before midnight, but those remaining players can now say they played Annie Wang one-on-one in a blitz game! A nice memory and we hope it won't be the last time we see Annie back at SGVCC. A special thanks as well to all who participated and helped organize this very special event.